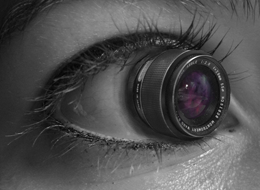 Marcos Novak will present a lecture at the symposium "Critique of Digital Reason – An international seminar on Google Glass and other vision machines". Friday, November 7, 2014. National Gallery of Denmark, Copenhagen, Denmark.
The seminar gathers researchers and practitioners to identify the challenges that advanced digital technologies face us with, now and in the future. The objective is to provide new and different kinds of questions to ask when confronted with new technologies.
What kinds of promises do intelligent vision-machines hold of enriching the visitor experience and empowering audiences to interact with art and each other in new, amazing ways? Or are we at risk of losing something essential when introducing visual prostheses into the art experience?
Are such technologies moving us into an age where the traditional elements of a museum – authenticity, contemplation, expertise, authority, creativity – will need a total re-definition? The seminar offers a forum for critical questioning and debate with top thinkers and doers in the field of museum technology.
While in Copenhagen, professor Novak also gave lectures at the Center for Information Technology and Architecture (CITA), and the Copenhagen Institute of Interaction Design.
www.smk.dk/en/visit-the-museum/calendar/begivenhed/aktivitet/critique-of-digital-reason-an-international-seminar-on-google-glass-and-other-vision-machines
www.eventbrite.com/e/critique-of-digital-reason-tickets-13408381831